Natalie Oliveri Music Therapy (NOMT) is a music therapy service provider based in Adelaide, South Australia.
NOMT recognises that most human beings have an innate connection with music, whether it be basic or complex.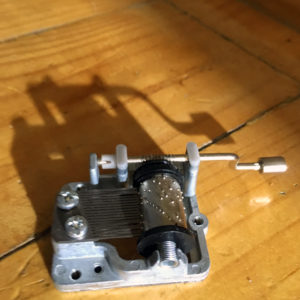 Music has therapeutic qualities and used in the right way, can influence our brain and emotions in order to promote health, functioning and wellbeing.
Music therapy can help people seeking to overcome a variety of circumstances and associated issues.
Registered Music Therapists (RMTs) work in the following areas:
mental health with people of all ages from all backgrounds
in early childhood development and early intervention
with people with disabilities and in special education
rehabilitation following acquired brain injury or illness
with the aged and in end-of-life care
in hospital and medical settings
in community settings
with the disadvantaged, marginalised and those who've experienced trauma
People who access music therapy, seek to achieve growth and change through a therapist-client relationship, guided by predetermined goals.
Music therapy practice is informed by research and application of attachment theory, child development theory, trauma theory, neuroscience and music therapy theory and research.
Please see the services page to find out what music therapy services are offered by RMT Natalie Oliveri or, find out more about music therapy.
Natalie Oliveri is a registered provider with the National Disability Insurance Scheme (NDIS). Please use the contact form or send an email to register you interest in music therapy services.
---

Registered with the Australian Music Therapy Association.
NOMT is the practice of Adelaide based registered music therapist, Natalie Oliveri, a masters-trained professional with the University of Melbourne's Music Therapy post-graduate program.
Find out more about Adelaide-based RMT Natalie Oliveri.