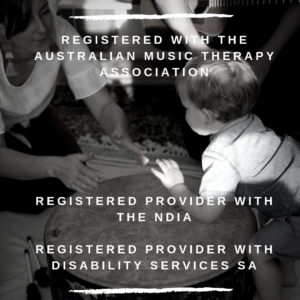 Music Therapy and the NDIS
Music therapy is recognised by the NDIS for inclusion under the support cluster of 'Capacity Building' supports and under this, Improved Daily Living – to facilitate functional improvement through adjustment, adaptation and building capacity to participate in the broader community.
How do I access music therapy?
Music therapy is provided as an allied health service, in the same way as speech therapy, occupational therapy, physiotherapy and many others. If you have funding under 'Capacity Building Improved Daily Living', you may choose to use that funding, or part of that funding, for music therapy.
Need more information for your NDIS planning meeting or review?
Access the Music Therapy and Disability information booklet published by the Australian Music Therapy Association (AMTA) here.
This information and more is available from the AMTA website.